Zebra Silvfoxes are currently available in the
Den
.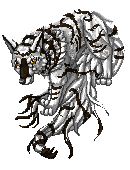 They were released on August 8, 2011 alongside the Tiger Silvfox.
Descriptions
Edit
Egg: This egg has zebra like markings on it.
Foxling: Aww... it's a fox kit! It seems to be foraging for edible plants with the other creatures in the den. It hates being separated from its den mates.
Adult: Zebra Silvfoxes are very social creatures. They are often found in groups, working together to protect each other and their kits. They are an herbivorous species that consume primarily grasses and short shrubs. As they grow, their stripes lengthen and become more pronounced, indicating maturity.
| Series | Egg | Baby | Adult |
| --- | --- | --- | --- |
| Current | | | |
| Original | | | |
Egg Sequence
| Level 0 | Level 1 | Level 2 | Level 3 |
| --- | --- | --- | --- |
| | | | |
Detail Art
Edit
Entire Set - Isura